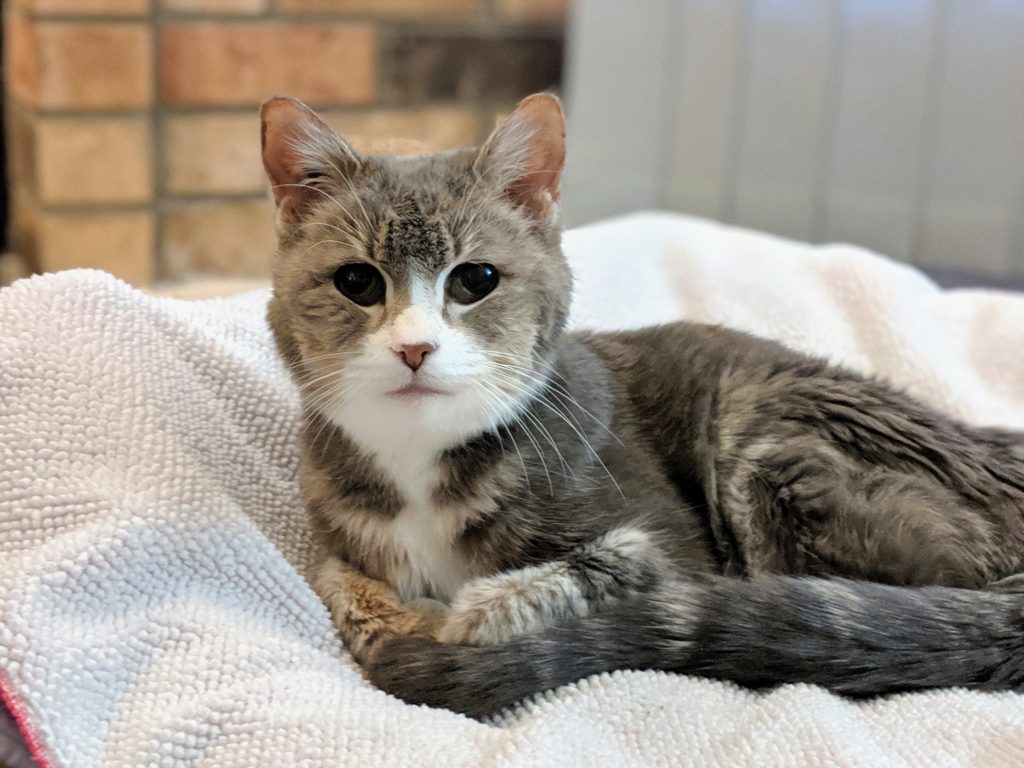 Your beautiful spirit, though feisty and self-determining brought much joy during your 18 years. Your name is Indiana Blacker, a furry feline small in size with a larger than life personality. You were a treat, a real prize.
You brought your mother and me together. Your mathematical gymnastics made four from two and from four we became seven. Three in flesh, four in fur, a small taste of heaven.
I only knew you for fourteen years. Such a brief amount of time. A flash, a blink of an eye, a moment caught and then lost, a crime. You were feisty and belligerent on occasion. You loved me fully, your silky fur now weaved as a loving cloak around my heart.
You showed me how to be. How the moment is all we need to live a little more free.
You got mad when you needed to, but grudges you never held. You showed patience with my human failings and impatient faults. You were the best of people and the sweetest of cats. Memories I'll keep locked safely in vaults.
You were stoic in the face of failing health. You shouldered more than your share of struggles for such a sweet soul, but you never complained for you were a being of great wealth.
Your "sock" half up on your back leg. "Pull up your socks" we said in glee as you peered out the window crackling at birds in the tree.
Always dainty, a lady to the end. You might not have been quick to befriend but you were loyal to the very end.
A furry angel with lessons to teach. I fear I was not the student who was easiest to reach. Yet the gaping hole in my saddened soul, a world of pain, seemingly without end.
Now I know the lessons taught, and this naked ape hopes to honor you life as I travel a more empty journey through life with struggles and strife.
My life now seems, as Bill would know, a "[boiling] to death with melancholy". Yet I soldier on as we must and will, for how else could I honor you but by swallowing this bitter pill.
"Now cracks a noble heart. Good night sweet [princess]: And flights of angels sing thee to thy rest!"
My heart is aching, the soul is breaking but your paws on my heart are impressions still in the making.
I love you sweet furry friend and I mourn your passing. I would tear down the heavens and upend hell if I could have just one more moment with you, and keep you well.