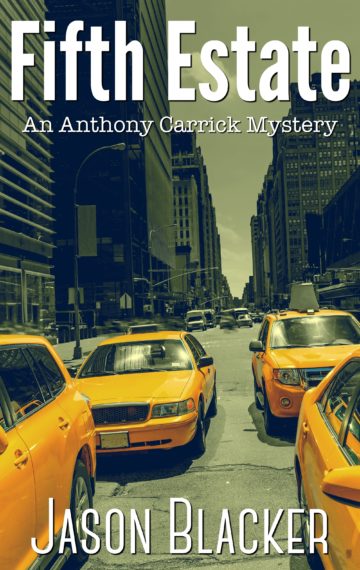 Available in:

eBook, Paperback
Buy the eBook
Buy the paperback
Anthony Carrick's not looking for a case. But when his good buddy, John Roberts asks a favor of him he can't refuse. Two young men have been murdered after visiting a biker bar in the wrong side of town in Jersey City. The only witnesses are the bikers themselves, but they're not saying much.
In Jersey to try and figure it out, Anthony finds the local police not all that helpful. But a connection that Roberts has in Jersey PD, Detective So-yi Park is eager to help figure these murders out.
Seems that one of the young men was working on secret weaponry for the DOD and he was talking to a reporter. But when some plumbers come by to fix a leak at Park's apartment things get out of hand. Park ends up dead and Anthony's shot twice in the belly. Could the plumbing company be a front?
From secret private military groups to pedophile rings, lucrative defense contracts, and world class hackers, there's a lot to unravel if Anthony wants to save his life and solve a couple of homicides.
Click here for the eBook
Click here for the paperback