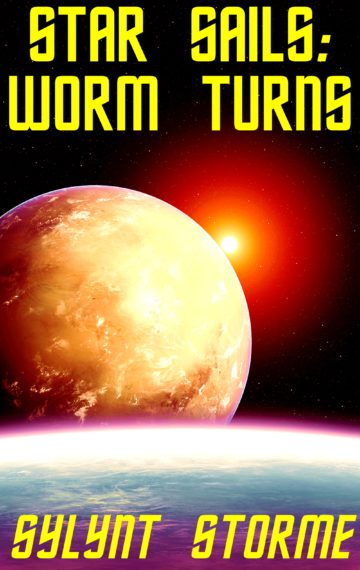 Publisher:

Lemon Tree Publishing

Available in:

All eBook Formats
Buy From Amazon
Buy From Apple
Buy For Nook
Worm Turns is #7 in the Star Sails' series.
It's been 12 days. 12 long days since the crew of the SS Falcon left Earth. That means that they're late returning home. 5 days late to be exact, and they were told that they are fired upon if they entered the Solar System late.
These were necessary precautions that Star Ship Command needs to take. But the crew are still eager to make their way home. They're tired, beat up and miss their families.
So thank goodness for FTL flight. Now they can travel faster than light and get home in time for dinner. Except there's a problem with that. They're further out in space than they realize.
Even at maximum FTL speed, it'll take the crew of the good ship Falcon over 100 thousand years to get home. But could there be another way? Some other method that could be used to get home before they die of old age?
Click here for Amazon
Click here for Apple
Click here for Kobo
Click here for Nook
Click here for all other eReaders