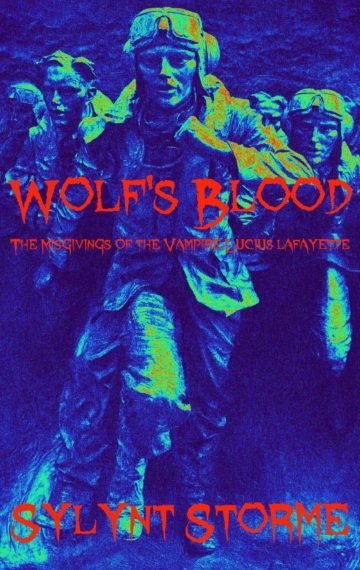 Publisher:

Lemon Tree Publishing

Available in:

All eBook Formats
Buy From Amazon
Buy From Apple
Buy For Nook
The Misgivings of the Vampire Lucius Lafayette
Wolf's Blood is #9 in the Lucius Lafayette Vampire Series. After an aborted attempt at almost assassinating one of the most powerful werewolves (Adolf Hitler) that Earth has known, Lucius almost kills his son for the two attempts that Cage has taken against Lucius' life.
But Cage had come to Nazi Germany to warn his father that the werewolves were plotting to ambush Lucius as they knew about his plan to assassinate Hitler. How they knew isn't known, until Lucius and his eldest son, Ezra, head back to finish what they started.
But their plans are pushed forward as the werewolves are again aware of Lucius' plan. Can Lucius finish what he came to Nazi Germany to complete? Or are the werewolves more prepared this time?
And Cage, not wanting to be exiled for his trespasses, carries his bad attitude with him as he leaves the Lafayette residence in anger. The chip on his shoulder growing every larger.
Can Lucius decimate the leader of the most volatile werewolf clan while still taking care of the cracks forming within his own family? That remains to be seen.
Click here for Amazon
Click here for Apple
Click here for Kobo
Click here for Nook
Click here for all other eReaders