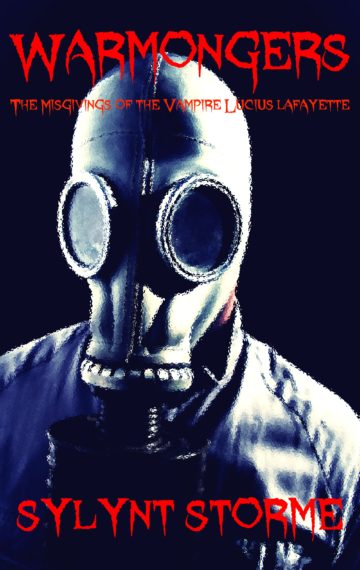 Publisher:

Lemon Tree Publishing

Available in:

All eBook Formats
Buy From Amazon
Buy From Apple
Buy For Nook
The Misgivings of the Vampire Lucius Lafayette
Warmongers is #8 in the Lucius Lafayette Vampire Series. Well, the ransom hijack didn't go over as well as planned. Seems that Cage has now escaped from his father's saving graces. Though the rest of the Lafayette Killing isn't sure if Lucius is intent on saving Cage or killing him.
But more pressing things are bothering our narrator, like the mother who just killed her young children by drowning and shooting them. Can our narrator steer Lucius towards a quenching? A quenching of the narrator's vengeance?
It might be possible. Though Lucius has more important things on his mind. Like heading to Nazi Germany and killing the alpha werewolf of one of the most hated and violent werewolf packs. You might know this werewolf as Adolf Hitler.
Lucius is going to head on back to July 20, 1944, and see if he can't kill him during the botched bomb attempt on Adolf Hitler's life. Do the vampires really have to take care of all of humanity's problems?
Click here for Amazon
Click here for Apple
Click here for Kobo
Click here for Nook
Click here for all other eReaders