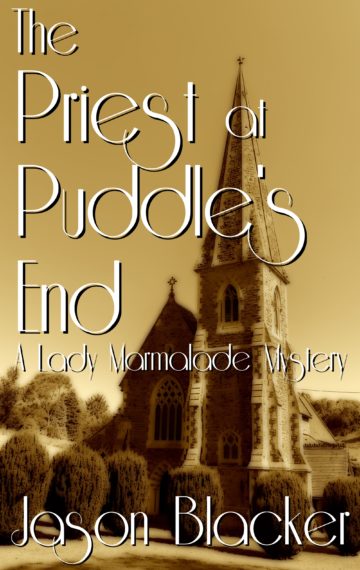 Publisher:

Lemon Tree Publishing

Available in:

Paperback and all eReader Formats
Buy From Amazon
Buy The Paperback
In 1946 Lady Marmalade is visiting her friend Flo in Puddle's End for some much-needed rest after the chaos of the Second World War. Florence has other ideas and encourages Lady Marmalade to help her solve an unsolved murder of the church Deacon from 1929.
But as they unravel the thread of this murder it leads them to some unsavory discoveries about current day Puddle's End. The idyllic hamlet is hiding some dark secrets. And it would appear that somebody wants those secrets to remain uncovered.
The further Lady Marmalade and Flo dig into the past the more murders pop up in the present. The priest and the church administrator soon end up dead. But what could tie a murder from 17 years ago with the murder of a man of God in 1946? Francis will find out with the help of Scotland Yard and the digging up of dark secrets from a quaint and quiet English country village.
Click here for the paperback
Click here for Amazon