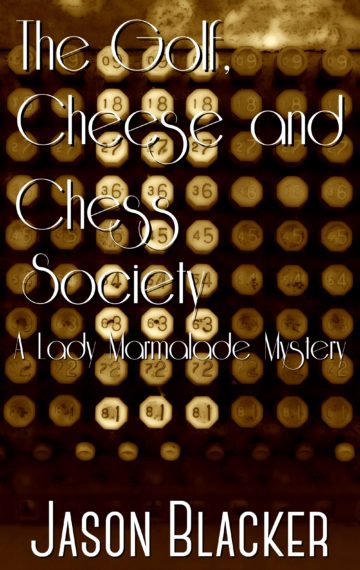 Available in:

Paperback and eBook formats
Buy from Amazon
Buy the Paperback
On holiday in the Lake District, a murdered woman leaves a note for Lady Marmalade. The note is garbled. Perhaps a cryptic message. She had come up from London for peace and quiet but she has a very troubling secret past.
Another woman is found dead on the outskirts of Bletchley Park. She had been seen with a strange man at a local pub on several occasions. When a third body turns up dead in an expensive apartment in London, could it tie all three murders together?
With MI5 and MI6 bickering over England's security, there is more at stake than rogue spies and dead bodies. Dilywn Knox and Alan Turing are about to turn the tide of the war in England's favor with the help of the bombe, but not if these murders aren't solved in time. The very outcome of World War 2 is at stake.
Click here to buy from Amazon
Click here to buy the paperback