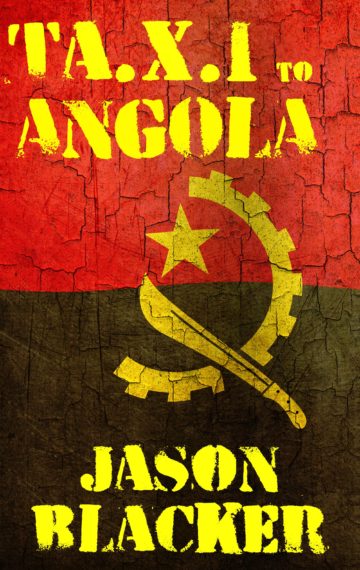 Novella Story
Publisher:

Lemon Tree Publishing

Available in:

Paperback and all eReader Formats
Buy From Amazon
Buy From Apple
Buy The Paperback
TaXI To Angola is a novella.
Ta.X.I. (Tactical Extreme Insurgency) is the new special operations team sent to the ends of the earth to route out corruption, evil doers and bring peace to destabilized regions by any means necessary. TaXI brings Jason Bourne thrills to action adventure teams not seen since the A-Team.
Colonel Kade King and his three teammates are sent on an extremely difficult and treacherous mission to Angola, where one of the world's worst genocidal maniacs (Bembe) continues to torment the people of Angola.
King and his TaXI team are ordered to bring Bembe in alive, or dead, though the preference is alive. But there are moles within the organization that is hellbent on bringing TaXI down and keeping the African continent destabilized.
An action packed adventure that'll keep you on the edge of your seat. Join King and his men for a roller coaster ride as they escape from several assassination attempts, getting locked up in Congo, trekking through Cameroon all on a mission to track down and extricate Bembe back to The Hague for war crimes.
Click here for the paperback
Click here for Amazon
Click here for Apple
Click here for Kobo
Click here for Nook
Click here for all other eReaders