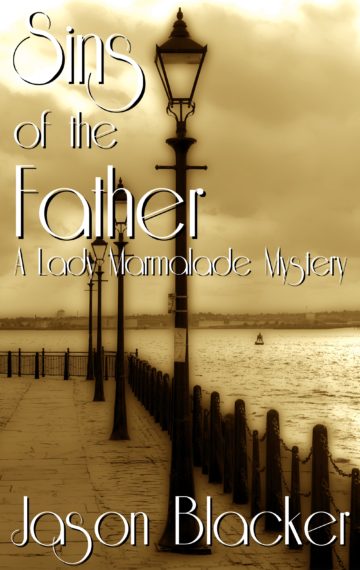 Publisher:

Lemon Tree Publishing

Available in:

Paperback and all eReader Formats
Buy From Amazon
Buy From Apple
Buy The Paperback
Sins Of The Father is the second Lady Marmalade novel.
It's 1942 and the war still rages on. Lady Marmalade is staying in London against the advice of her son and her butler. It's too dangerous with Germany's ongoing air raids, but she won't have it any other way.
And that's a good thing to0, for a neighbor, Ms. Margaret Hollingsberry needs Lady Marmalade's help. She's been getting these awfully upsetting letters that promise vengeance for the sins of the father.
But time is running out. Lady Marmalade has less than a week to discover the true identity of the letter writer and to save Ms. Hollingsberry's life. But to do so, she'll have to uncover some dark secrets about Ms. Hollingsberry's upbringing and those closest to her.
Click here for the paperback
Click here for Amazon
Click here for Apple
Click here for Kobo
Click here for Nook
Click here for all other eReaders