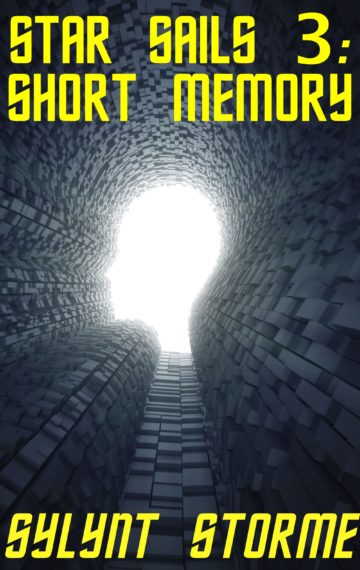 Novelette Story
Publisher:

Lemon Tree Publishing

Available in:

All eBook Formats
Buy From Amazon
Buy From Apple
Buy For Nook
Short Memory is #3 in the Star Sails' series. It is a novelette.
After a couple of bad starts making initial contact with alien species, especially the Draken, the SS Falcon with Captain Jack Stone and his crew are heading straight back to home.
Space might be the Final Frontier but it certainly isn't turning out to be the Friendly Frontier. But what about these Klethren on planet Kleth? A vacationers paradise, even for battle-hardened space marines.
The activities and the landscapes are heavenly. The Klethren are the perfect hosts and accommodate any weary travelers' need for rest and relaxation. Just two days would energize many of the flagging spirits onboard the SS Falcon.
But something's going wrong. Stone is starting to become forgetful. He's got a splitting headache and his tactical officer can't remember where he was born.
Can the crew of the SS Falcon get out before they completely lose their minds, or have them stolen? Hmmm… I can't remember, you'll have to read on to find out.
Click here for Amazon
Click here for Apple
Click here for Kobo
Click here for Nook
Click here for all other eReaders