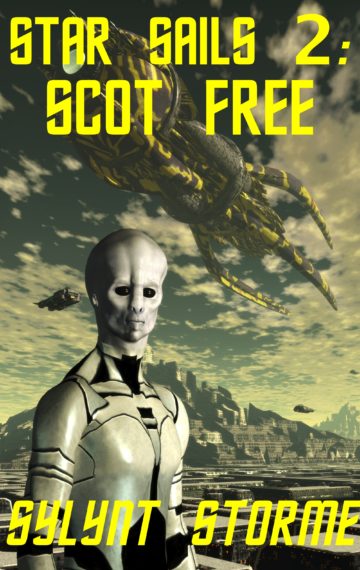 Novelette Story
Publisher:

Lemon Tree Publishing

Available in:

All eBook Formats
Buy From Amazon
Buy From Apple
Buy For Nook
Scot Free is #2 in the Star Sails' series. It is a novelette.
The SS Falcon limps along to the planet Venid. The builders or Venidren are at war with a malevolent species of aliens called the Draken. The Venidren have built powerful androids to fight for their freedom.
The Falcon is returning one of these androids back to the builders in the hopes that this small gesture might bring them an exchange of supplies and resources to rebuild their ship.
They are running out of time to get back to Earth. But are these Venidren as benevolent as the android on board the Falcon has led them to believe, or are they being set up for servitude or worse?
Click here for Amazon
Click here for Apple
Click here for Kobo
Click here for Nook
Click here for all other eReaders