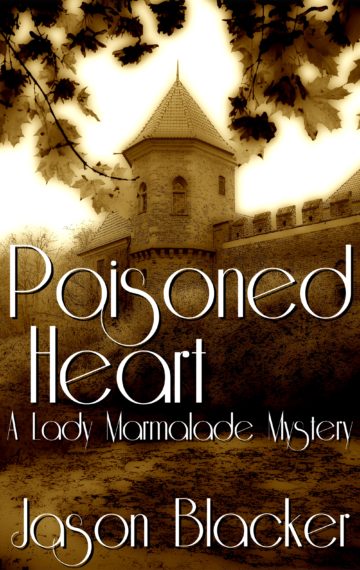 Novelette Story
Publisher:

Lemon Tree Publishing

Available in:

All eBook Formats
Buy From Amazon
Buy From Apple
Buy For Nook
Lady Marmalade's first mystery. This is a novelette sized story.
Visiting some friends, Lord and Lady Appleby turns out to be a dangerous affair. For the kitchen maid at least, who ends up dead.
How did she die and who would want to kill her is up to Lady Marmalade and Inspector Devlin Pearce to determine. Making their work even harder are the five suspects who all had reason to kill her.
The Lord of the manner who was having an affair with her. The Lady who was upset at her cheating husband. Her bastard son, her low life of an ex-husband or the butler who she had spurned.
One of them did it, though they all might have wanted to. In the lineage of Agatha Christie, this cozy mystery is set in the late 1940s.
Click here for Amazon
Click here for Apple
Click here for Kobo
Click here for Nook
Click here for all other eReaders