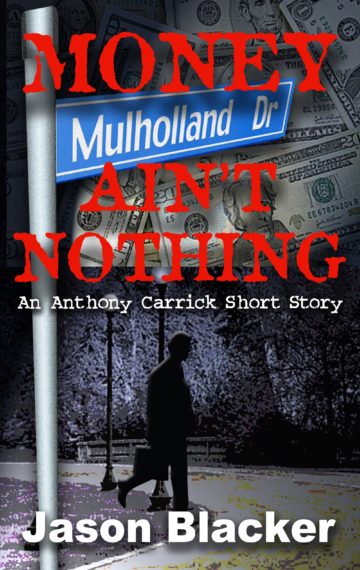 Short Story
Publisher:

Lemon Tree Publishing

Available in:

All eBook Formats
Buy From Amazon
Buy From Apple
Buy For Nook
Money Ain't Nothing is a short Anthony Carrick mystery. It is a short story.
Money ain't nothing if you've got a lot of it. But then again, a lot of money won't necessarily buy happiness either. In this Anthony Carrick mystery, hard boiled detective Anthony Carrick is asked to solve the murder of a rich dame's son. Police think it's an accidental death, but could it be something more sinister?
From the moneyed streets of Mulholland Drive to the trashy trailer park home of white trash Goths, Anthony's quest takes him into the dark underbelly of humanity's seedy side. Love may be blind, but the love of money is a sure path to murder and regret. The rich may be protected from most of life's hardships but nobody is beyond the reach of the reaper.
Young love is full of promise and vigor but also of hot emotion. Mix 2 parts spurned lover with 1 part trailer trash and another part quick cash and you've got a recipe for murder. From vixens to victims and rich bitches to Hispanic snitches, watch Anthony bring a murder to its conclusion. Was it accidental or homicidal?
Click here for Amazon
Click here for Apple
Click here for Kobo
Click here for Nook
Click here for all other eReaders