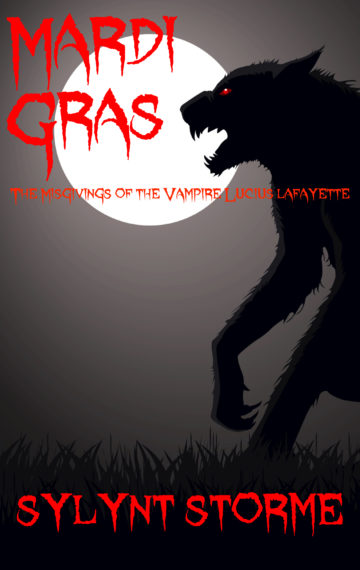 Short Story
Publisher:

Lemon Tree Publishing

Available in:

All eBook Formats
Buy From Amazon
Buy From Apple
Buy For Nook
The Misgivings of the Vampire Lucius Lafayette
Mardi Gras is #2 in the Lucius Lafayette Vampire Series. It is a short story. Hot on the heels of Jack the Ripper, Lucius can taste the werewolf's flesh as he is called back to present times. To his home in New Orleans.
Which pack of werewolves has the audacity to attack the Lafayette Killing in their very home? Nobody tries to murder Baron Lafayette's family in his own house.
The Galvez pack is a notorious and dastardly violent pack of werewolves intent on doing nothing but savage humanity and eradicate vampires from Earth. But these beasts are vermin. Undisciplined vermin that vampires must eradicate.
Still, can Lucius take on a pack of werewolves and come out alive to talk about it?
Click here for Amazon
Click here for Apple
Click here for Kobo
Click here for Nook
Click here for all other eReaders