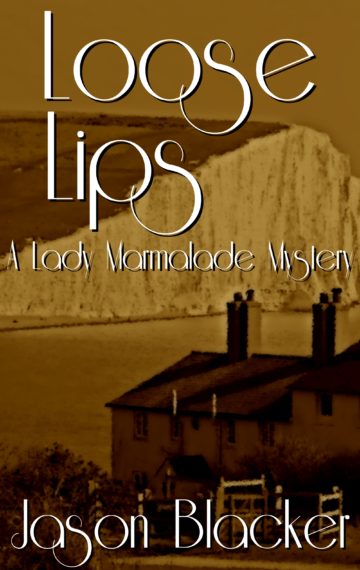 Novelette Story
Publisher:

Lemon Tree Publishing

Available in:

All eBook Formats
Buy From Amazon
Buy From Apple
Buy For Nook
Lady Marmalade's second shorter mystery. This is a novelette.
It's just after the end of the Second World War and Lady Marmalade is looking forward to a nice relaxing holiday in Hightown. The war has been terribly stressful on everyone and Lady Marmalade's good friends, Harry and Genevieve Appleback have invited her over for some much needed R n' R and Irish Sea air.
But what should have been a relaxing holiday turns out to be a workout for Lady Marmalade's little gray cells.
Nana (Maude) Bloomfield, an heir to the Bloomfield Confectioner's dwindling fortune is found murdered in her study. There is a vast assortment of culprits like there is an assortment of Bloomfield Confectioner's sweets.
Her husband Ambrose is having an affair with Nana's oldest friend, Agnes Bennett. Both of them now benefit with Nana out of the way. But what about Owen Bloomfield, Ambrose's brother. He clearly didn't care for Nana's involvement in the business.
And Rufina Pritchard, Nana's stepdaughter is here from Australia looking for work, which Nana can't offer. Neither can Nana increase her son's stipend. Jasper Bloomfield, the son, is none too happy about that.
And to further complicate matters, someone's being pilfering not the Bloomfield Confectioner's sweets, but its profits.
Click here for Amazon
Click here for Apple
Click here for Kobo
Click here for Nook
Click here for all other eReaders