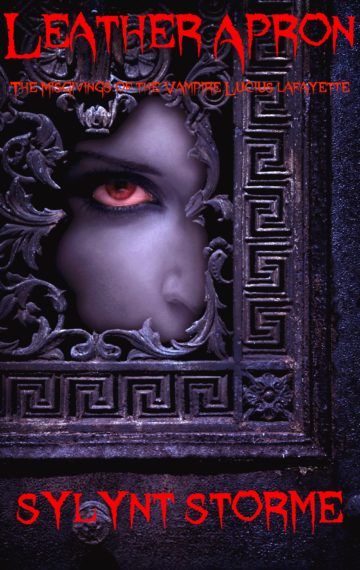 Short Story
Available in:

All eBook Formats
Buy From Amazon
Buy From Apple
Buy For Nook
The Misgivings of the Vampire Lucius Lafayette
Leather Apron is #1 in the Lucius Lafayette Vampire Series. It is a short story. Lafayette is not your mythological vampire. He's not your pasty face, sparkly, brooding vampire. He's real and he's a werewolf killer. Werewolves are his vermin and he's the exterminator.
He enjoys garlic and sunbathing in Saint-Tropez. In his spare time, he hunts werewolves and rips them apart, limb from limb.
Jack the Ripper has been terrorizing Whitechapel, London for weeks now. People are scared and the police just can't get a break in the case. It's up to Lucius to travel back to 1888 and catch this killer.
The killer is the alpha werewolf of the Vladik pack who has escaped Lucius' clutches for decades now. It's time for revenge and for the vampire to put an end to the werewolves terrorizing their herd of sheeple.
Click here for Amazon
Click here for Apple
Click here for Kobo
Click here for Nook
Click here for all other eReaders