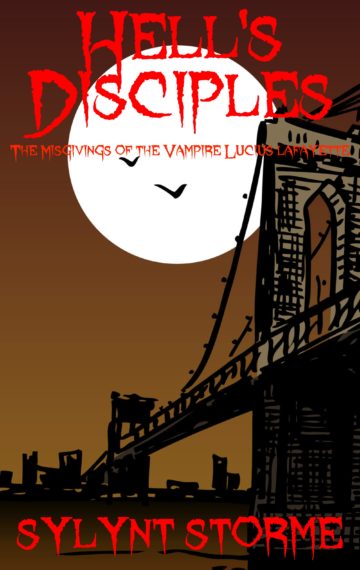 Short Story
Publisher:

Lemon Tree Publishing

Available in:

All eBook Formats
Buy From Amazon
Buy From Apple
Buy For Nook
The Misgivings of the Vampire Lucius Lafayette
Hell's Disciples is #4 in the Lucius Lafayette Vampire Series. It is a short story. In the summer of 1976, Son of Sam starts his rampage. Many didn't believe him that it was his neighbor's dog who instructed him to go on his murderous shootings.
Lucius Lafayette, vampire and werewolf slayer, does believe him. But he thinks it is not a dog so much as a pack of werewolves who go by the name of Hell's Disciples who are instructing David Berkowitz to go on a killing spree.
Werewolves are hell bent on destroying humanity, and Lucius, though no saint is our only hope. But he can't even keep peace in his own family, almost killing his own son Cage.
These Hell's Disciples' werewolves are violent, strong and unrepentant. Has Lucius bitten off more than he can chew going into a den of 13 Lobison?
Click here for Amazon
Click here for Apple
Click here for Kobo
Click here for Nook
Click here for all other eReaders