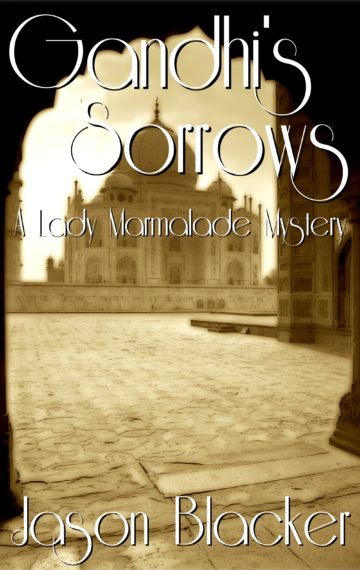 Publisher:

Lemon Tree Publishing

Available in:

Paperback and all eReader Formats
Buy From Amazon
Buy From Apple
Buy The Paperback
Gandhi's Sorrows is third Lady Marmalade novel.
Lady Marmalade is invited to a lecture that Mahatma Gandhi is giving at Abbot House where all proceeds are going to the children's orphanage located there. What she isn't expecting is to be the witness to a murder of one of Gandhi's closest allies.
The problem is, she didn't exactly see who did it, but she's determined to corral the murderer and to see justice served. This murder could turn into a blight upon the already strained relations between Britain and India while the Round Table Conference continues.
To make matters worse, the list of suspects is long, and just as she starts to narrow in on the culprit another murder takes place that appears to be related. Could there be more than one sinister criminal now at large?
Click here for the paperback
Click here for Amazon
Click here for Apple
Click here for Kobo
Click here for Nook
Click here for all other eReaders