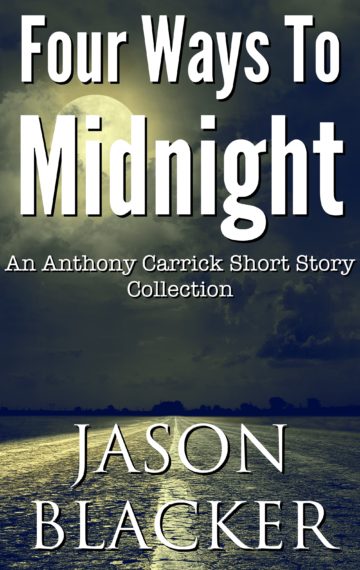 Four Pack
Publisher:

Lemon Tree Publishing

Available in:

Paperback and all eReader Formats
Buy From Amazon
Buy From Apple
Buy The Paperback
This hardboiled detective fiction collection, contains the following 4 Anthony Carrick mysteries:
Money Ain't Nothing:
Money ain't nothing if you've got a lot of it. But then again, a lot of money won't necessarily buy happiness either. In this Anthony Carrick mystery, hard boiled detective Anthony Carrick is asked to solve the murder of a rich dame's son. Police think it's an accidental death, but could it be something more sinister?
Brotherly Love:
There's a small park in the tony Holmby Hills, not far from Beverly Hills, called De Neve Square Park, where a man (Ray Hope) lies dead. Capt. John Robers of the LAPD Homicide Unit is investigating and he calls in his old friend, Anthony Carrick to help.
All In:
Anthony Carrick is asked to help his friend, John Roberts, Captain of LAPD's Homicide Unit in solving a mysterious murder. A well dressed middle aged man is found with a gunshot in the middle of his forehead in a less than classy hotel.
Washed Up:
A leisurely morning at the Santa Monica Pier turns out to be not all Anthony Carrick had hoped for. Police arrive and start putting up tape and crowds gather like vultures. A young man has been murdered, washed up under the pier like a beached whale.
Click here for the paperback
Click here for Amazon
Click here for Apple
Click here for Kobo
Click here for Nook
Click here for all other eReaders