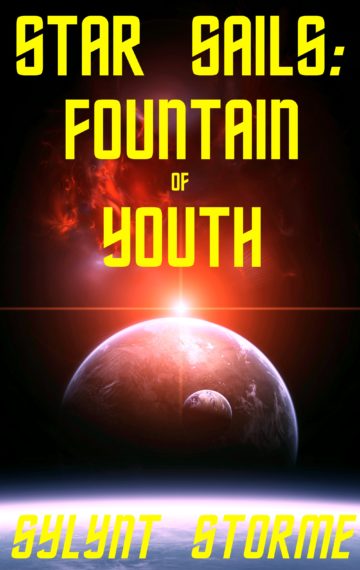 Novelette Story
Publisher:

Lemon Tree Publishing

Available in:

All eBook Formats
Buy From Amazon
Buy From Apple
Buy For Nook
Fountain of Youth is #9 in the Star Sails series. It is a novelette.
Captain Jack Stone and his team have come out of neuroliptical training, relatively unscathed. In fact, they've come out alive. Their new ship is the SS Asterias and their first mission is to the Epsilon Eridani solar system.
The planet Phrikes is the closest of three planets to its red giant sun. The place is hot, between 40 and 50 Celsius, and spacesuits are mandatory.
This planet is Earth's first attempt at locating intelligent life. It's a planet like none other, an uninhabited Shangri-La. The crew feels buoyant, vigorous and excited to be making first contact.
But something is actually making them relive their youth. And it's not all fun when things go awry and crew starts dropping dead.
Click here for Amazon
Click here for Apple
Click here for Kobo
Click here for Nook
Click here for all other eReaders