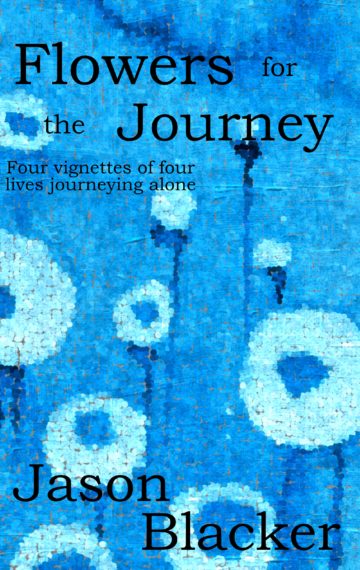 Four Pack
Publisher:

Lemon Tree Publishing

Available in:

Paperback and all eReader Formats
Buy From Amazon
Buy From Apple
Buy The Paperback
When There Was One:
It is the year 2039, less than two years after the Cleansing. These are the times known as the Great Wastetime.
Humanity has been visited by some force that has decimated their numbers to under one billion living souls. And it's getting worse.
Violence has been banned. Just the thought of committing an act of violence can now end in your death. Quickly, silently, your heart just stops. You drop dead before you can pull the trigger.
One man, an emaciated soul survivor tells the weary tale to a reporter. But there's something about the reporter than seems strange. He looks familiar.
Can You Please Be Quiet:
Specialist Riley is on his second tour in some godforsaken place in the Middle East. He can't remember where it is.
He's four months into a six-month tour. Though he hears the tour might be extended to twelve months. He hears a lot of things. Most of them aren't true, and most of them take place in his crumbling mind.
In the course of an hour, Riley's fireteam makes it into the City in Ruins for a reconnaissance. And in the space of this one hour, all hell breaks loose and air support is required. How many of the three of them make it out alive? How many are left for dead at their own hand?
An unapologetic look into the madness of war and the toll it takes on the mental health of our soldiers.
My Son And I:
An old man waits patiently for his son's visit. He is not disappointed. His son has come to visit. His son has served his country well and become a successful businessman in his own right.
They walk in the park, listening to the birds, enjoying the warm summer sun and the cool breeze on their faces. The old man reminisces about his family and the wonderful gifts life has blessed him with.
But with age time gives gifts but takes much of the vigor that was once youth. A story exploring age, family, and relationships through the tender love of a father and his son.
Forever Famine:
What if zombies were real? In a dystopian future, humanity is trying to rebuild itself from the edge of oblivion. A recovering zombie tells the tale of humanity's close call with extinction.
The thing is, we brought it upon ourselves. We ate up the whole planet, and what we didn't eat we poisoned. And then the hunger set in and the long fourteen years of the Forever Famine.
That's when some of us, the survivors became zombies. It was the only way to survive. The Choosy Ones died out. The ones who couldn't come to terms with the reality. But the survivors, the zombies, well…they wished they hadn't survived.
Click here for the paperback
Click here for Amazon
Click here for Apple
Click here for Kobo
Click here for Nook
Click here for all other eReaders