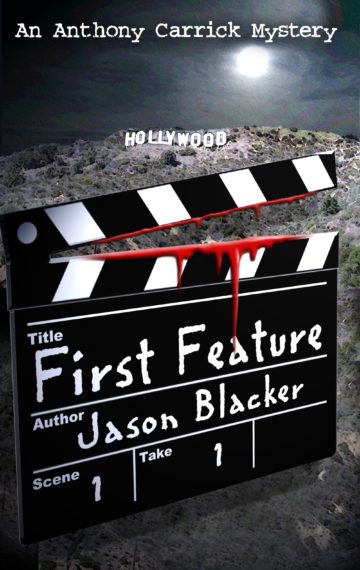 Publisher:

Lemon Tree Publishing

Available in:

Paperback and all eReader Formats
Buy From Amazon
Buy From Apple
Buy The Paperback
First Feature is a bitingly wry detective whodunit featuring ex-LAPD's not so celebrated detective Anthony Carrick as he juggles mafia lords, drug-addled neophytes, nymphomaniacs, gay counterculture, vegan hippies and tinsel town's dark side in a quest to uncover a homicide in the midst of his own personal turmoil.
Like Sam Spade, Philip Marlowe and other hardboiled detectives before him, Anthony Carrick uses his guts, charm, and humor to solve murders and deal with the other sordid details of people's lives.
Why was one of Hollywood's premier producers bludgeoned to death with his own Oscar? Amongst a dozen suspicious culprits, can Anthony solve this murder and keep Hollywood's seediness out of the tabloids before LAPD Homicide solves it for him.
Employed by one of the biggest movie production companies in Hollywood, Anthony is working against time. Tinsel Town's image must stay pure. But can he solve the murder before the tabloids publish the immoral truth of Hollywood's darker side? Find out in First Feature. The first of the Anthony Carrick mysteries.
Click here for the paperback
Click here for Amazon
Click here for Apple
Click here for Kobo
Click here for Nook
Click here for all other eReaders