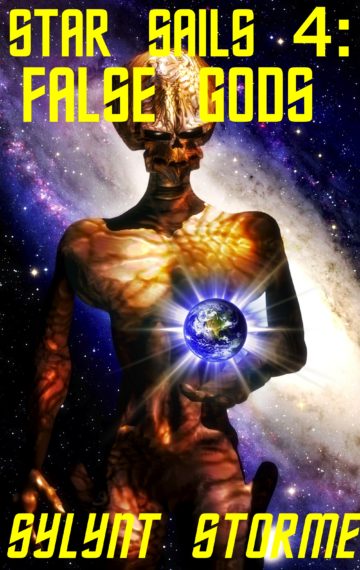 Novelette Story
Publisher:

Lemon Tree Publishing

Available in:

All eBook Formats
Buy From Amazon
Buy From Apple
Buy For Nook
False Gods is #4 in the Star Sails' series. It is a novelette.
Jack Stone and the rest of the crew have had enough of alien races especially after losing more than half their crew. Captain Stone has ordered a direct and faster than light trip back to Earth.
There will be no stopping under any circumstances. But an alien entity puts the brakes on the SS Falcon and they come to an abrupt stop right in the middle of space.
They should be 45 million light years away from home. Yet here they are, right in the middle of the Milky Way and the Solar System.
If they believe in the benevolence of false gods they will find this an Earthly paradise. But there is always a cost to false beliefs. Can Captain Stone save the rest of the crew from falling into idol worship so that they might really get home?
Click here for Amazon
Click here for Apple
Click here for Kobo
Click here for Nook
Click here for all other eReaders