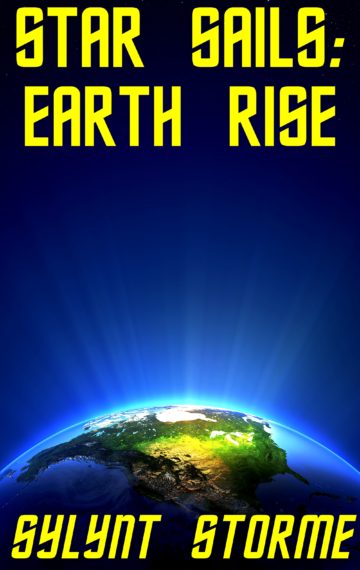 Novelette Story
Publisher:

Lemon Tree Publishing

Available in:

All eBook Formats
Buy From Amazon
Buy From Apple
Buy For Nook
Earth Rise is #8 in the Star Sails' series. It is a novelette.
Faster than light flight is not going to get the crew of the SS Falcon home under 100 thousand years. But Scot Free has a genius idea. What about wormholes. There's a good chance that a wormhole will get them home quicker.
They've taken one and it ended up affecting Scot Free somehow. He's become belligerent and uncooperative. It appears he's been taken over by a photonic alien race of some sort.
Will this delay make it harder for them to get home? Or is it just a side trip before they get to their final destination?
How many more wormholes will be required to get them home sooner than later? Already they're 13 days late for getting home – they have to hurry. Loved ones are worried and the prognosis for a safe return is not looking good.
But Captain Jack Stone is not a man to give up easily. And he's got a crew that will fight within to the end. That's exactly what it might take for them to see Earth rise again.
Click here for Amazon
Click here for Apple
Click here for Kobo
Click here for Nook
Click here for all other eReaders