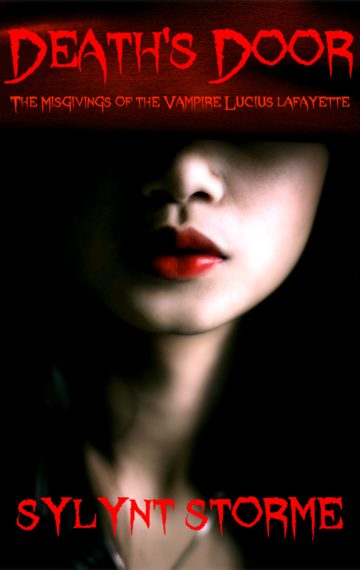 Short Story
Publisher:

Lemon Tree Publishing

Available in:

All eBook Formats
Buy From Amazon
Buy From Apple
Buy For Nook
The Misgivings of the Vampire Lucius Lafayette
Death's Door is #5 in the Lucius Lafayette Vampire Series. It is a short story. The vampire Lucius Lafayette has been shot 3 times by a member of Hell's Disciples. He's getting careless. However, he's just managed to make it back home to his mansions in New Orleans, present times.
The wounds are severe and deadly, even to a vampire. A specialized vampire doctor from Austin, Texas must be rushed to New Orleans in order to save his life.
But can the doctor save Lucius' life while his own son comes home drunk with murder on his mind? The house of Lafayette is being torn from within and with Lucius ailing and vulnerable is it time for a change of leadership?
And what about the human who dared attempt to murder a vampire, let alone a vrykolakas. Revenge must be meted out and it must be served warm. The sins of the mothers will also befall their offspring.
Click here for Amazon
Click here for Apple
Click here for Kobo
Click here for Nook
Click here for all other eReaders