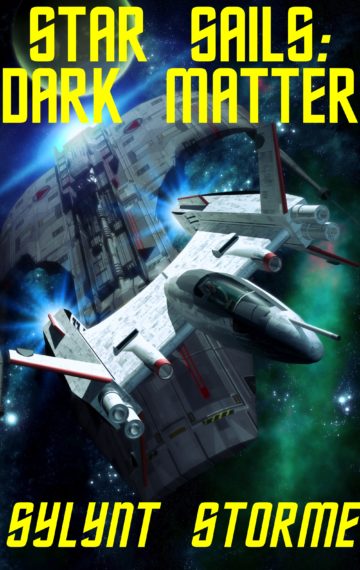 Short Story
Publisher:

Lemon Tree Publishing

Available in:

All eBook Formats
Buy From Amazon
Buy From Apple
Buy For Nook
Dark Matter is #1 in the Star Sails' series. It is a short story.
Earth's first space ship, the good ship Pax has been sent to the Virgo Cluster to make first contact.
Full of humanity's best and brightest engineers, scientist and leaders it is a peaceful mission of exploration. But something has gone terribly wrong.
Captain Jack Stone and his crew have seven days, one week to get out to the Virgo Cluster and find out what happened. The site is not pretty. It's a bloodbath. Aliens are waging war and Stone's men get caught in the middle of it.
Can they survive a barrage of more advanced technology or will they have to rely on androids? And are these androids as benevolent as they seem or are they out to enslave the human race?
What happens when you make first contact with a species that sees you as advanced as pond algae. Do they take pity on you or crush you underfoot?
Click here for Amazon
Click here for Apple
Click here for Kobo
Click here for Nook
Click here for all other eReaders