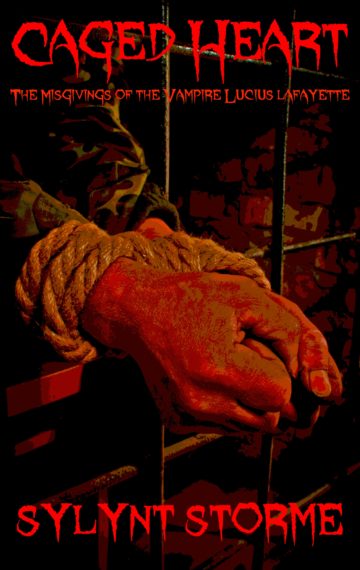 Short Story
Publisher:

Lemon Tree Publishing

Available in:

All eBook Formats
Buy From Amazon
Buy From Apple
Buy For Nook
The Misgivings of the Vampire Lucius Lafayette
Caged Heart is #6 in the Lucius Lafayette Vampire Series. It is a short story. The vampire Lucius Lafayette is recovering nicely, but he is still weak and needs more quenching of blood before he can get his full strength back.
He must decide what will come of his youngest son who has been banished by his wife. Will the youngest son become a prodigal son or will he have to die for attempting to kill his father?
But before that determination can be made, Lucius must find his next meal. A fifteen-year veteran New Orleans Police Department Sergeant seems to fit the bill. Acquitted of sexual assault and statutory rape, no misdeeds must go unpunished.
And what is this? A parcel delivered with a ransom note and a lock of Cage's hair. 3 million dollars is wanted for the safe return of Lucius' youngest son. They only have three days to come up with that kind of money. Will it be enough, or will his son be killed?
Click here for Amazon
Click here for Apple
Click here for Kobo
Click here for Nook
Click here for all other eReaders