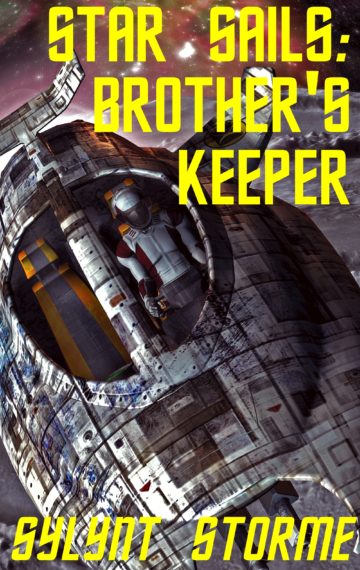 Novelette Story
Publisher:

Lemon Tree Publishing

Available in:

All eBook Formats
Buy From Amazon
Buy From Apple
Buy For Nook
Brother's Keeper is #6 in the Star Sails' series. It is a novelette.
Captain Stone and his crew of the SS Falcon are still trying to figure out how to get home to Earth from the Virgo Cluster. Problem is, they don't have gluonite. And without gluonite they can't engage faster than light flight.
Coming across a stranded and badly damaged vessel that carries a single surviving soul harkens good fortune. Dr. Kelly finds this alien has remarkable genetic abilities including off the scale intelligence.
Could he be their hope of reworking the hyper drive to get faster than light flight without the much-needed gluonite? Possibly, except that he is an escaped convict determined to have the crew of the Falcon as his slaves and playthings.
Will Stone and his crew be able to overcome this evil maniac before he tires of them and squashes them like bugs, or will they need outside help?
Click here for Amazon
Click here for Apple
Click here for Kobo
Click here for Nook
Click here for all other eReaders