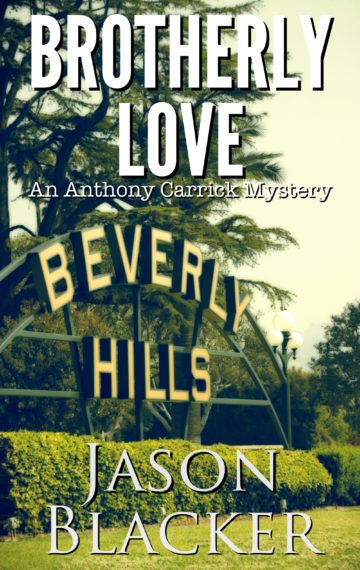 Novelette Story
Publisher:

Lemon Tree Publishing

Available in:

All eBook Formats
Buy From Amazon
Buy From Nook
Buy For All eReaders
Brotherly Love is a novelette Anthony Carrick mystery.
There's a small park in the tony Holmby Hills, not far from Beverly Hills, called De Neve Square Park, where a man (Ray Hope) lies dead.
Capt. John Roberts of the LAPD Homicide Unit is investigating and he calls in his old friend, Anthony Carrick to help.
Behind the rich facade of the Holmby Hills neighborhood, lies a rotting core. The rich men and women have a seedy side, and it's this seedy side that caused Ray's death.
Married men are known for meeting other married men discreetly at parks around LA like De Neve Park. But was this the reason for Ray's tragic end?
Click here for Amazon
Click here for Kobo
Click here for Nook
Click here for all other eReaders