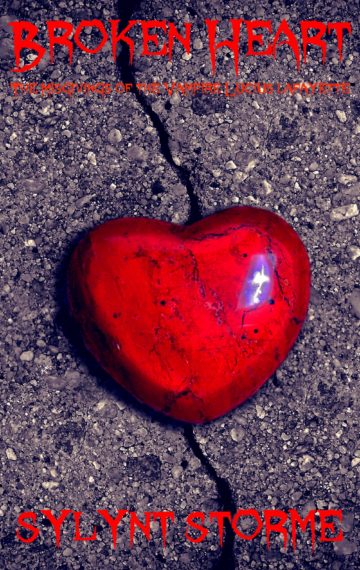 Short Story
Publisher:

Lemon Tree Publishing

Available in:

All eBook Formats
Buy From Amazon
Buy From Apple
Buy For Nook
The Misgivings of the Vampire Lucius Lafayette
Broken Heart is #7 in the Lucius Lafayette Vampire Series. It is a short story. Coming up with 3 million dollars is a lot of money, and it's a lot of money to come up with even for a vampire worth over 100 million dollars. But when you're Lucius Lafayette, you have friends who can help you in a pinch.
Besides, this is for the family. At least for the safe recovery and return of Lucius' youngest son, Cage.
Cage has been unrepentant lately and acting out. But he is still a vampire and as such he will be protected and saved, no matter the cost. This time it's personal, and the whole Lafayette Killing, including the ladies, Darina and Genevieve are going to get dirty in saving Cage.
But there is more to this story than meets the eye. The ransom is paid but the message sent is unexpected. Now the Lafayette vampires must hunt down the kidnappers and save Cage, before its too late.
Click here for Amazon
Click here for Apple
Click here for Kobo
Click here for Nook
Click here for all other eReaders