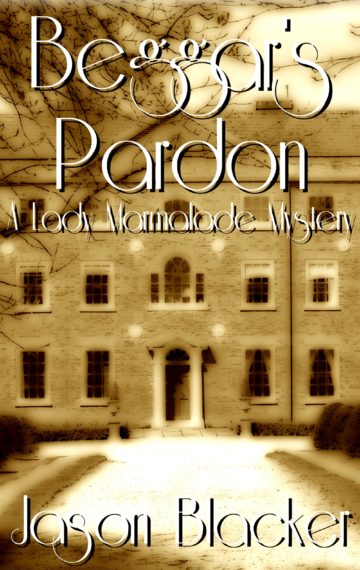 Publisher:

Lemon Tree Publishing

Available in:

Paperback and all eReader Formats
Buy From Amazon
Buy From Apple
Buy The Paperback
Beggar's Pardon is the first novel length, Lady Marmalade Mystery.
Lady Marmalade is traveling up to Puddle's End to visit an old school friend, Florence Hudnall. She's heading up to share her famous marmalade recipe with her and to enjoy some much relaxed time.
While in Puddle's End, Lady Marmalade and Florence are invited to one of Florence's friend's home for dinner. Ginnie Forsyth is a sweet and caring woman, with a big heart and kind spirit. So it comes as a terrible shock when Ginnie is found murdered in her greenhouse the very next day.
And to make matters worse, just as Lady Marmalade is about to solve Ginnie's murder, her philandering cad of a husband Jack is found dead late at night at the Liverpool docks.
Could the two murders be related? Join Lady Marmalade as she tries to solve both murders while battling the arrogant incompetence of the local constabulary while trying to unravel the mess of the Forsyth's lives.
From stolen gold, opium dens and dark secrets comes a tale of astonishing intrigue the likes of which Lady Marmalade has never before encountered.
Click here for the paperback
Click here for Amazon
Click here for Apple
Click here for Kobo
Click here for Nook
Click here for all other eReaders