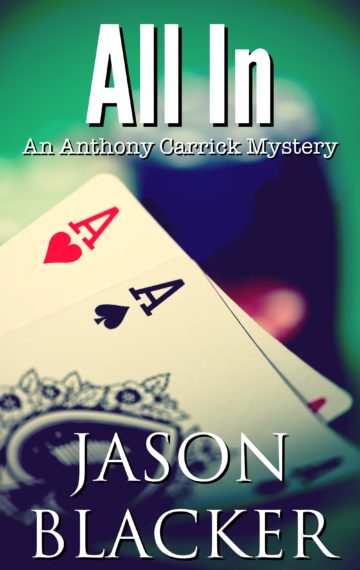 Novella Story
Publisher:

Lemon Tree Publishing

Available in:

All eBook Formats
Buy From Amazon
Buy From Apple
Buy For Nook
All In is an Anthony Carrick novella mystery.
Anthony Carrick is asked to help his friend, John Roberts, Captain of LAPD's Homicide Unit in solving a mysterious murder. A well dressed middle aged man is found with a gunshot in the middle of his forehead in a less than classy hotel.
On the victim is one thousand dollars, a casino chip and a New York Giants' Super Bowl ring that obviously doesn't belong to him. It doesn't look like a robbery gone bad, but then again, in this part of LA anything is possible.
From the somewhat seedy hotel to local poker games and high-class hookers, Anthony has to uncover the true motive of the murderer to make any sense of this crime at all.
Click here for Amazon
Click here for Apple
Click here for Kobo
Click here for Nook
Click here for all other eReaders